Overview
The largest online estate agent by any objective measure, with nearly half the market share among online agents
Not just the largest online estate agent - Purplebricks is the UK's largest estate agent outright
Have a team of 'local experts' available to you beyond the usual 9-5 hours, 7 days a week.
Huge volume of reviews
Can completely replicate a high street estate agent's services if you take up optional extras


Purplebricks is the most well-known online estate agent in the UK, and accordingly is the online agent with the largest market share, which is estimated at above 50% amongst all online estate agents. and 10% amongst all estate agents.
Purplebricks effectively offers one package, for which the payment can be deferred up to 10 months at no extra cost. The fee for this differs based on whether you're classed as a London area or not. Starting from 11th July 2022, the price for those outside the London area is is £1,199, and for those with within, it is £1,999. Included in the package is basically everything you could expect: Marketing on the major property portals, description, photography, floor plans, and a for sale sign. The only thing absent from this experience in comparison to a traditional estate agent is the accompanied viewings, and that comes in as an optional extra at £300, or £399 in London.
The agent claims itself to be a 'hybrid agent', and indeed it can replicate all the services of a traditional high street estate agent, although it doesn't have a "no sale, no fee" payment option. The flat fee payment model means that even when paying for viewings, Purplebricks can come out less expensive than a traditional agent using a commission model, provided your house sells above a certain figure.
In regard to reviews, Purplebricks are not only the most reviewed online agent, they're the most reviewed of any type of estate agent, with in excess of 70,000 from Trustpilot alone. allAgents has a storied history with Purplebricks, and contains only a few hundred reviews for the agent, but they are less glowing. See
our 'Reviews' section
below for more information on Purplebricks' customer reviews.
As the UK's most prominent online agent, they are often regarded as a safe choice, however Purplebricks may not necessarily be the best for those looking to maximise their savings.
Purplebricks Fees & Features of Packages
Standard
£1199.00
Up Front Flat Fee
---
Photography
Floorplans
For Sale Board
Viewings £300&nbsp
Package Deal
EPC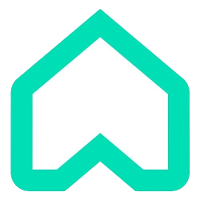 Rightmove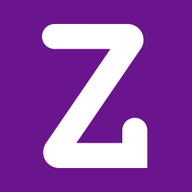 Zoopla

PrimeLocation
London & Surrounding Areas
£1999.00
Up Front Flat Fee
---
Photography
Floorplans
For Sale Board
Viewings £300&nbsp
Package Deal
EPC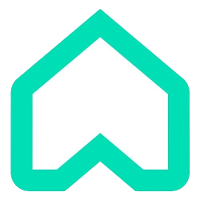 Rightmove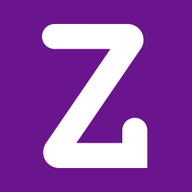 Zoopla

PrimeLocation
Purplebricks' fee is justified by the breadth of service they provide. If you're willing to host your own viewings, you stand to save potentially thousands against a traditional commission-based estate agent, with their flat fee of £1,119 (or £1,999 in London). Even if you're not, their unlimited viewing package for £300 (£399 in the London area) means you can completely replicate a traditional estate agent, with the only potential downsides being the lack of a physical office to walk into, and the fact that, as it's not commission-based, the fee is paid up-front.

Purplebricks have raised their prices since mid-2022. From £999 to £1,199 (and £1,499 to £1,999 in London). This rise is, however, somewhat offset by their Money Back Guarantee. Purplebrick's Money Back Guarantee applies if if no qualifying offer is made within 10 months. Purplebricks define a qualifying offers as any offers that meet 90% of the property valuation provided. However, this appears set to be abolished on 25 July 2022.
Purplebricks Reviews
Purplebricks' are the most reviewed estate agent in history, thanks to the incredible volume of reviews they have amassed on Trustpilot, where they have over 80,000 reviews that give them an average rating of 4.3 out 5. Our records show that they used to be rated higher - 4.7/ 5 in 2018 - but that his been gradually slipping.

The agent has had some contention with allAgents, the largest review website dedicated to the overall estate agent industry, where they are rated a much-less glowing 1.25 on a scale of 1 to 5, but that's only over about five hundred reviews.

For over 18 months, starting in September 2017, Purplebricks' reviews were removed from allAgents due to legal threats by Purplebricks. This caused a bit of a media stir, especially with there being pre-existing controversy concerning Purplebricks' recent launch in the US at that time that focused on reviews. allAgents ran crowdfunding to defend themselves on the matter, but it does not seem to have materialised, and it seems Purplebricks ultimately came to some arrangement with allAgents, as the reviews returned on March of 2019. 1

Purplebricks alleged that allAgents' reviewers were not being properly verified, and so they called into legitimacy the veracity of their reviews.

In 2019, a BBC Five Live investigation into online reviews further brought the spotlight onto Purplebricks and their reviews. WIRED picked the story up, and asked KwikChex, who opined that there is evidence that Purplebricks is using a review-boosting method they call "selective review request". In September 2019, Trustpilot announced they would look into Purplebrick's reviews, however no action was taken.2
Comparisons
Purplebricks are the largest online agent, and as such, their pricing tends to both influence and be reflective of the market in general. At £999, they are more expensive than average, but their service includes many things non-Hybrid agents would offer as optional extras, such as professional photography, floor plans, and so on. To get a fair like for like comparison, you need to compare the appropriate package plus extras from less expensive agents.

The most obvious comparison to Purplebricks is with YOPA, arguably the 2nd largest player in the online agent market, and similarly corporate. You'll find they match on services offered, and are priced the same, although YOPA also offers a No Sale, No Fee service. YOPA is more consistent in terms of ratings, although they have fewer reviews (that still number in the thousands). Do note that Purplebricks market properties until sold, while YOPA will only market your property for a year. If you're fearful your property may not sell within that timeframe, this may be a deciding factor.
History
Purplebricks was founded in 2012, although officially launched in 2014, by brothers Kenny and Michael Bruce (whom you may recognise as the amusing duo starring in many of their pervasive adverts)

The online agent has backing from several significant equity investors, including Neil Woodford, of Woodford Investment Management and has pushed itself to the front of the pack on the back of major marketing efforts. They're not the first online estate agent, but they're certainly one that's brought online agents to the public's consciousness, and have something of a market dominance among online estate agents.

According to their website, Kenny and Michael Bruce, while at a traditional estate agent, discussed flaws of the usual estate agency model, and identified the fact that sellers pay the fees, yet little is done to help them in comparison to buyers. They came to the realisation that with the rise of portals like Rightmove and Zoopla, expensive high street offices were no longer a necessity, and that with cutting that cost out of the picture, they could make savings which could be passed onto the seller.

The agency launched with 30 local experts on 13th April 2014, and achieved 'nationwide' coverage in late 2015. In December of 2015 Purplebricks raised £25 million when floated on the AIM segment of the London Stock Exchange. It was around this time that Purplebricks started attempts to enter other national markets, starting with Australia in 2016. In 2017, it entered the USA, followed by Canada when it acquired DuProprio. In May 2019, unable to replicate the success of the UK, Purplebricks announced, after an $18m 6 month interim loss, that it intended to exit Australia.

Purplebricks' venture abroad was not a success in the US either, to say the least. They failed to establish a foothold and suspended operations in 2019 as losses mounted up.

Valued at a peak of £1.3bn, In 2023 Strike was sold for £1 to competitor Strike.
Frequently Asked Questions
Do you pay with Purplebricks if you don't sell?
A Purplebricks do not offer a "No Sale, No Fee" package, so yes do need to pay the full cost.
Last Updated: 20th September 2023