Overview
Launched in 2013, EweMove is a hybrid estate agency that claims to be the first hybrid estate agent, and also the UK's most trusted estate agent, a claim based on their Trustpilot rating. Operating as a franchise, It is part of the Property Franchise Group, which includes high street estate agents such as Martin & Co and Whitegates, and it is voluntarily part of the Property Ombudsman Scheme.

EweMove state that In 2013 they created the UK's first local hybrid agency, and as such, they operate with both a national operations centre and local property managers all across the UK.

Ewemove make use of over 250 local property experts across the UK, covering more than 125 franchise areas across England, Scotland and Wales. They also operate in Northern Ireland, but this isn't mentioned on their website as such.

EweMove's bespoke and award-winning IT system, 'Ewereka!', cost £1.32 million to build and is the foundation for their 24/7 customer support which allows sellers to manage viewings and other aspects of their sale.

EweMove seems to follow a commission pricing structure, which means they are on the higher-end in terms of pricing among online estate agents.
EweMove Fees & Features of Packages
No Sale/ No Fee (Commission)
1.20%
of Sale Price
---
Photography
Floorplans
For Sale Board
Viewings
EPC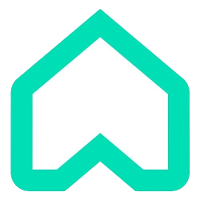 Rightmove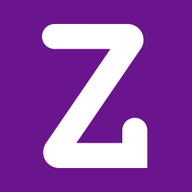 Zoopla

PrimeLocation
Pricing information is difficult to find from EweMove directly. Speculating, this may be due to some latitude being given to local franchisees on pricing,

From our research however, a commission of 1% plus VAT seems to be standard, giving an overall cost of 1.2% of the sale price. We were not able to find if there was any minimum fee involved should the sale price be below a certain level, as is the case with easyProperty who also offer a commission fee structure. For the median house sale price (across the UK) of £235,000, this would mean you would pay EweMove £2,820.

It should be noted that 1% is a very good rate compared to your usual high street agent, which research suggests is more around 1.4% + VAT or 1.7% inclusive of VAT. In comparison, you could expect to pay around £3,995, meaning you save nearly £1,200 using EweMove.

In terms of features, EweMove operates as a hybrid, and so their package is fairly fully featured. You get everything you'd expect from a high street agent, including photography, floor plans, a for sale board, and hosted viewings. Your property will be marketed Rightmove and Zoopla, as well as numerous other locations, including on the Telegraph and PrimeLocation.
EweMove Reviews
EweMove are the joint-top rated online estate agent on TrustPilot, and until recently were rated a perfect 5 out of 5 over 10,000 reviews. As of October 2021, they have a rating of 4.9 / 5 over 13,000 reviews. This is matched by competitors eSale, 99Home, and EasyProperty but EweMove have a far greater volume of reviews at over 13,000 than any of these online agents, all of which have fewer than 1,000 reviews.

From what we could see, the majority of EweMove's Trustpilot reviews are from potential buyers / viewers and not sellers. This isn't necessarily a bad thing -- if you're looking to sell, you want your potential buyers to be happy (and on the whole they are!), but it doesn't provide as much insight into other sellers' views themselves. Looking for a pattern to their bad reviews in particular, it seems the majority are actually for their lettings division, which won't be relevant in the case of selling a property. There are definitely isolated incidents of poor reviews that are relevant to the seller, but they do not usually seem to be recurring and there isn't much in the way of a discernible pattern. These are far outweighed by stories of good service and quick sales. They do seem to have an issue with not removing sale-boards, which, while minor, has caused a few issues for people wasting time looking into a property. There is fairly frequent praise for the online system removing the need for constant calls between buyers, vendors and agent.

On allAgents, Ewemove have a rating of 4.4 out of 5, but this is over only eleven reviews, so not too much can be read into this lower rating. Within those 9 reviews, there are a few instances of vendors being pleased with how quickly they sold and handling of the property chain.
Comparisons
EweMove put a lot of stock in how well they are reviewed on Trustpilot, and indeed, they are the highest-rated of all online estate agents. Read more about their reviews in our reviews write-up.

Given the size of their review profile however, they are on the lower-end of market share and currently sitting with around 0.3% of the online agent sales market.

It should be noted that EweMove are a hybrid agent, not a pure online estate agent, and so given the extra services offered, such as hosted viewings, it means that it's not a like-for-like comparison against most online agents when considering price alone.

However, unlike most other hybrid estate agents, they operate on a commission basis, like a high street agent. This places them on the higher-end in terms of cost using the average house price as a benchmark. They are one of only two hybrids out of roughly a dozen who offer operate with this fee structure.

EweMove state their average time to find a buyer is 36 days, which is better better than UK average of 50 days.
Awards
EweMove is proud to let us know that they have won, as they say, "heaps of awards".

Notable awards include being the Negotiator's Hybrid Agency of the Year in 2018 and 2019, and being placed in the top 3 in the "Best Estate Agent Guide 2019".

We've also delved into find that over the past 5 yearsthey've won The Times/Sunday Times Awards for Best Innovation, Best Property Management, Best Estate Agency, Best Website and the Best Estate Agency to Work For.
History
The EweMove franchise was started by David Laycock and Glenn Ackroyd in 2013, with the aim of having a 'branch' in every city in the UK. Laycock's background was as the head of Customer Services at Barclays, while Ackroyd worked as a property lawyer. They appear to be the first to use what would eventually become known as the hybrid business model - saving on high street offices, while still providing local property expertise.
Frequently Asked Questions
Who Owns EweMove?
A The Property Franchise Group owns Ewemove. The group is a holding company whose brands also include Martin & Co, Whitegates, Ellis & Co, CJ Hole, And Parkers Estate Agents.
Last Updated: 20th September 2023