Overview
Notice
On the 1st of July 2021,
Strike
launched its successful sell-for-free model in the Midlands. At the start of 2022, its free service expanded to cover the whole of England, including London.
See here for more information
.
Strike.co.uk is the only estate agent to sell your home for completely free
Full Service is currently available throughout England, including Manchester, Liverpool, Yorkshire and now London.
Consistently well-reviewed on allAgents and Trustpilot
They are the second-largest online agent by number of listings
Has won multiple awards
Strike.co.uk, formerly Housesimple, are now the third largest online estate agent in the UK by number of listings. In May, Strike acquired
Purplebricks
, but they remain separate entities for now. As of June 2023, Strike is the only online estate agent to sell homes for free in this sense, making them the cheapest online estate agent.
Strike's services are available throughout England. You can check what you are eligible for by
entering your postcode on the first step of their valuation
.
What's the catch? There isn't one really. Strike's business model is based on referral fees earned from both buyers and sellers taking up no-obligation services such as mortgage, conveyancing and insurance advice.
Since being established in 2007 by Alexander Gosling and Sophie Cronin, Strike has sold over £2.5 billion worth of property, at an average listing price of £230,000. Their CEO since Janaury 2018 is Sam Mitchell who has an extensive career in the property industry, and whose previous roles were at Rightmove and Sothebys International Realty. Strike's backers include investors Sir Charles Dunstone and Roger Taylor.
[1]
Being one of the most established online agents, Strike has a large body of positive reviews available to help your research, and are one of the best rated agents you will find on Online Agent Picker.
Strike's stated mission is to turn the industry on its head, having had enough of high fees and pointless jargon. They aim to redefine the way people move, like by selling homes for free. Personal service and technology are blended together to make buying and selling homes intuitive and easy.
Strike Estate Agents Fees & Features of Packages
Free
£0.00
Up Front Flat Fee
---
Photography
Floorplans
For Sale Board
Viewings £699&nbsp
Package Deal
EPC £90&nbsp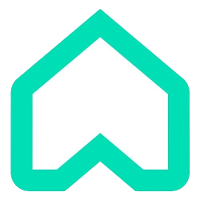 Rightmove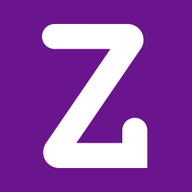 Zoopla

PrimeLocation
Previously, as Housesimple, they offered multiple packages comparable to the other major players like Purplebricks and YOPA. However, following a trial in Yorkshire starting in January 2019, they now only offer a completely free service that is permanently available in Yorkshire and the North West of England, and which is being rolled out elsewhere in due course. Their reason for not rolling-out the offer across the UK all at once is due to anticipated demand.

Their 'Free' package is quite literally free with no strings attached, and you won't be unexpectedly paying for something because you didn't read the fine print.

Feature-wise, photography, floorplans and For Sale boards are included in the free service. You also get your property listed on the major property portals, including Rightmove and Zoopla. To get started with Strike, you need book a free valuation. It is at this point the agent will take photographs and draw up floorplans, which helps with their notably quick turnaround time - they can have your listing live in as little as 24 hours . Should you then choose to instruct Strike, you will be provided with the For Sale board and also access to their online platform.Their online platform is generally well received, including their new "Strike Hub" where you can manage your advert, viewings, and even offers.

Note that an EPC is in most cases a legal requirement before a property can be listed, so this may impact on the speed of your listing going live should you not possess one already.

There are also some optional services which you can pay for, and these include viewings and the aforementioned EPC.

One pertinent optional service is their hosted viewings package. At £699, a Strike agent will host unlimited viewings at your property.

"Don't want to host viewings yourself? That's OK. We offer a Hosted Viewings Package, with unlimited viewings hosted by a Strike agent, so you'll never miss a potential buyer. You never know when the perfect buyer will walk through the door — and we've got you covered. We'll use a key safe to access the property and one of our agents will show buyers around. You don't have to worry about a thing."
If you need an EPC, which is usually legally required, Housesimple are happy to arrange this for you at a cost of £90.
How can Strike.co.uk offer their services for free? They earn referral fees from services provided to both sellers and buyers, such as mortgage, conveyancing and insurance advice. While that may sound ambitious, Strike's service has been tested under the previous Housesimple brand and shown itself to be beneficial enough for them to roll it out further afield - they have seen a five-fold increase in listings in the areas they cover.
Strike Estate Agents Reviews
Strike's review profile is positive on both allAgents and Trustpilot. After having amassed literally thousands of reviews as Housesimple over both platforms, they are rated at roughly 4.2/5 stars and 4.7/10 respectively. Anyone considering Strike should likely take some time to read these reviews to get an idea of others' experiences and to know what to expect.

Across both sets of reviewers, sellers are generally happy with the photography, the speed with which properties are placed on the market, the effective online system, and recently, the fact that it really is free to sell through them.

To Strike's credit, there does not seem to be much of a pattern to their negative reviews, but generally it appears negative reviews are more likely to be made by buyers rather than sellers. This observation is confirmed when one looks at allAgents's 'From Vendors' and 'From Buyers' statistics.

Also according to allAgents, 88% of people are satisfied with the fee achieved from Housesimple, and roughly the same amount recommend them.
Strike Estate Agents Photography
Strike includes professional photography in their free package. Photography is usually an expensive extra or only present in premium online estate agents' packages, so the fact that it's included even though the service is free in the first place is particularly notable.

Strike.co.uk's photography is generally well-received when looking at their body of reviews. Below, you can see random samples of recent listings' photographs from Rightmove for you to review.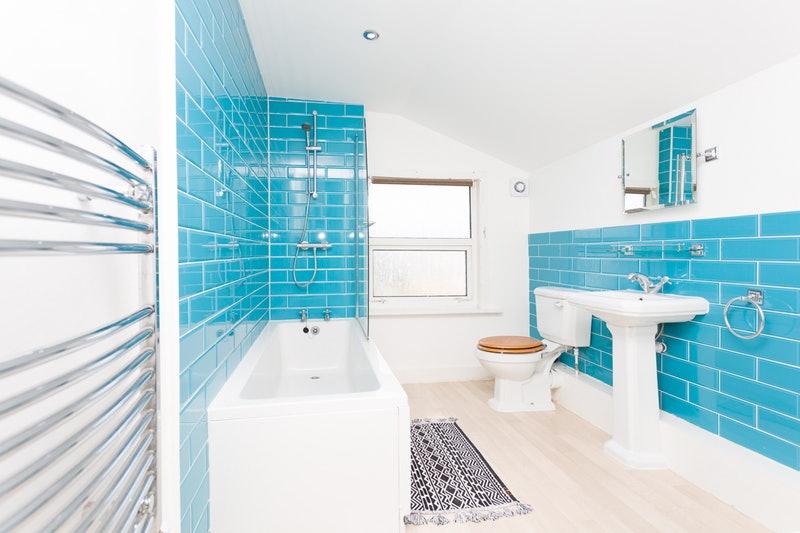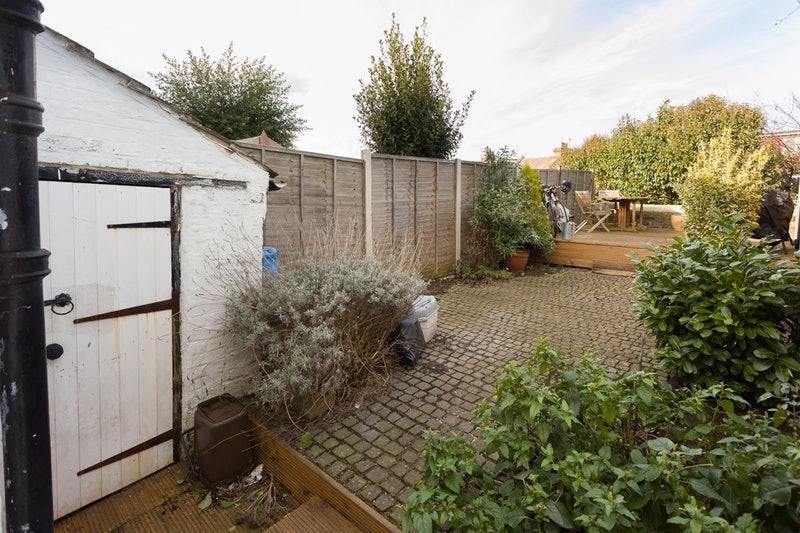 Source listing of above photography examples here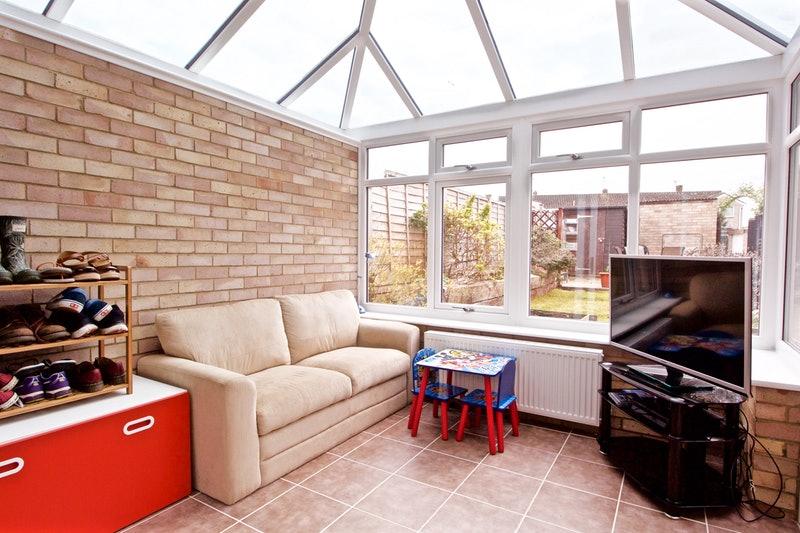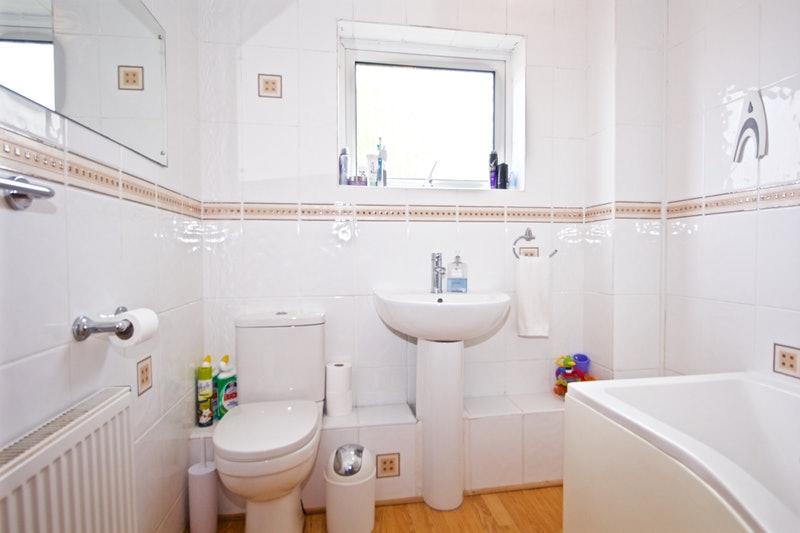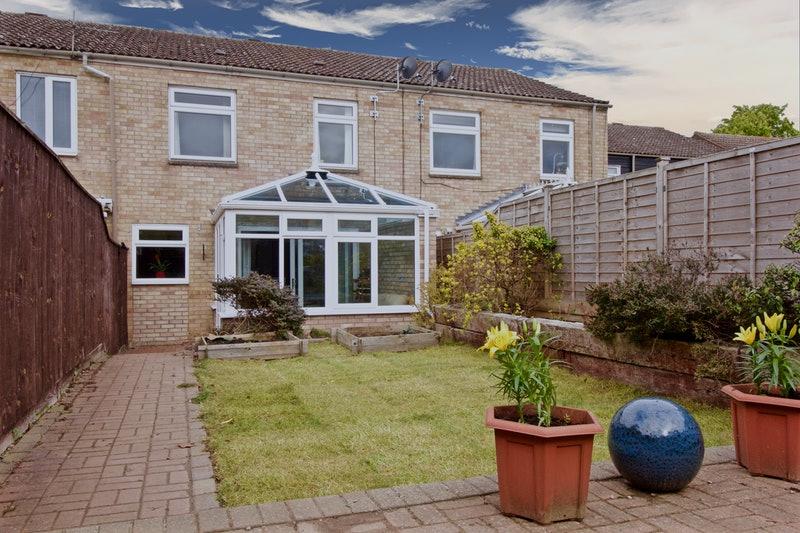 Source listing of above photography examples here

Housesimple once had the use of the term "professional photography" challenged in a complaint lodged with the Advertising Standards Authority (The UK's independent regulator of advertising across all media), who did not uphold the challenge. The basis of the challenge was that Housesimple's agents take the photography, rather than an external photography company hired by them.

The ASA summarised their ruling as such:



The ASA considered that consumers would interpret the claim "professional photos" to mean that the photographs taken of their property would be of a high quality and would be taken on a camera with a high specification, rather than that HouseSimple employed professional photographers to take photos of properties. We considered that consumers would expect the images to be of a similar standard to those used by other estate agents in their advertising.

We understood that the photos were taken by HouseSimple's agents, and that they were experienced in taking photographs of properties on a professional standard camera which would give a clear quality depiction of the property and would then be used online. We therefore concluded that in the context of the ad and the service it promoted, the claim "professional photos" was not misleading.

Comparisons
Strike is one of the oldest online estate agents when considering its history as Housesimple, and it has always positioned itself with its standard package as being comprehensive yet fairly priced, while maintaining standards and a good reputation. This is what makes the switch to being free so compelling: the same valuable service at no cost.

This is likely why, despite their service being only available in the north west of England and Yorkshire (when previously it was nationwide) it has one of the largest amount of listings on Rightmove and Zoopla of all online estate agents. If you live in Manchester, you have probably seen a few of their sale boards.

Housesimple was often compared to other very prominent online agents when they operated a paid service, and if your property is within their coverage, there's no real reason this shouldn't remain the case for Strike.

On the measures available to us, Strike fares pretty well compared to Purplebricks, obviously winning on price by a huge margin of £899. In terms of reviews, Purplebricks is rated slightly worse on Trustpilot at the time of writing. Purplebricks is rated 4.6/5 compared to Strike's 4,7. On allAgents, Housesimple are rated much better, at 4.2 / 5 compared to 1.2 / 5. allAgents does appear to be something of a lightning rod for bad reviews of certain agents like Purplebricks, but Housesimple are not one of them. When it comes to features like photography, floorplans and sale boards, both agents offer these as part of their packages. Purplebricks does however include an EPC while Housesimple does not (except as an optional extra for £90), but even so, the magnitude of the difference in starting prices means this is not likely to influence your decision too much should you not already have one.

Head to head with YOPA, the price is again no-contest in Housesimple's favour, with YOPA maintaining near parity-pricing with Purplebricks. YOPA's service in the areas covered by Housesimple costs £889. In regard to reviews, YOPA shades Strike on Trustpilot and allAgents, being rated 4.8 and 4.8 5 respectively, in comparison to 4.7 and 4.2 for Strike. YOPA's offering is comprehensive, and so you can expect photography, floorplans and saleboards to be included in the price. Like Strike, YOPA charge for EPCs, and they charge £85 compared to Strike's £90.
History
Housesimple was started in mid-2007 by Alex Gosling and Sophie Cronin, then aged 32 and 30, making them one of the oldest online estate agents, and potentially the oldest given that House Network is in administration.

In 2007, there were other "Do It Yourself" services, but Housesimple were considered a proper estate agency, allowing them access to Rightmove and other major property portals.

Speaking to the Independent, Sophie Cronin detailed the beginnings of Housesimple[3]:


"My father was an architect and property developer, and I worked in relocation for six years, first while working for Deutsche Bank, where I saw things from the buyer's point of view, and then I worked for a company that sold French property to the English, so I saw things from the seller's perspective."

"I was quite impressed with the French system – because the buyer pays the estate agent's fee over there, the agents work much harder. They were proactive, put the time in, called up the potential buyers. But on this side of the Channel, like so many people, I got fed up with traditional estate agencies. I found myself doing all their work for them and resenting the money that they pocketed. They were getting away with murder.

"So I decided – with my partner Alex, whose background is in marketing – to launch a new type of service that fits the needs of the new market."

Since then, Housesimple has sold £2.5 billion worth of property, and by our calculations, saved clients in the region of £50 million. Both Alex and Sophie retain significant control of the company despite its investment and growth.
In 2016, Housesimple received a £13m investment from Sir Charles Dunstone, the Carphone Warehouse founder. In 2017, Housesimple secured a further £20m of funding
[4]
with the suggestion that much of it will be used to challenge Purplebricks, and with the aim of becoming the largest online estate agent. In the wake of this investment, Housesimple moved to new offices in Colchester, and Sam Mitchell became CEO as founder Alex Gosling left his role as CEO and became President instead. Between 2018 and 2019, Housesimple grew from around 60 employees to over 90.
[5]
The online agent has a history of innovation. As well as being one of the first online agents, they have experimented with selling on Facebook Live
[6]
, leading to the claim of a client registering and having their property sold all within 50 minutes. In early 2019, they trialled a completely free service in Yorkshire, which has now been rolled out to the rest of the North West. In late July 2020, they rebranded as Strike alongside a large marketing campaign.
In 2021, it expanded its service area, and started covering the Midlands. In 2022, it now covers the whole of England, including London.
In 2023, Strike acquired the UK's largest estate agent,
Investors
Sir Charles Dunstone and Roger Taylor, through their firm Freston Ventures Investments LLP, are invested in Housesimple.

Sir Charles Dunstone, worth approximately £1.2 billion, is the co-founder and former chariman of the Carphone Warehouse, and also the executive chairman of the TalkTalk group. He is listed as having more than 25% of voting rights, but less than 50%.[7]

A major investment of £13m was secured by Housesimple in 2016, followed by a further £20m in 2017, but there was an investment prior to this by the group.

In 2017, Toscafund Asset Management also increased its investment in Housesimple, but the amount is not known.
Frequently Asked Questions
How do Strike make money?
A Strike make money in two ways.

Firstly, they offer some optional extras, with two prime examples being Hosted Viewings and Premium/Upgraded adverts on Rightmove. These cost you money, so this is fairly straight-forward.

Secondly, they are paid referral fees if you take up some no-obligation offers, such as mortgage advice or removal services.
How Long Does Strike Advertise a Property?
A As long as you need it to be marketed for, is their official answer. Generally, they will keep a listing live for six months, but they are happy to extend.
What is the catch with Strike? Is it Really Free?
A There is no catch -- it's really free. They make their money through alternative means.
What are Strike's opening hours?
A As of November 2022, Strike's current opening hours, during which you can contact them by phone, are:

Monday-Friday: 08:30 to 18:30
Saturday: 09:00 to 17:00
Sunday: 09:00 to 16:30
What is Strike's Phone Number?
A You can contact Strike on 0333 103 8390, however, the process for signing up for them is done over the web.
Last Updated: 20th September 2023