Overview
Cheapest available price from a nationwide online estate agent
You are expected to do a lot yourself, like taking your own photos
Good reviews on allAgents and Trustpilot
Properties are listed within 48 hours
The online agency was founded by a teenager in school in 2016
Doorsteps are notable for their extremely competitive pricing. Until recently, their £99 package was unmatched, and if you're not in the North of England, they still won't be beaten on price by any other estate agent.
While only a relative newcomer, they have quickly established themselves. Even more impressive, is that this has been primarily through word of mouth (they state they have spent nothing on advertising), and Doorsteps claim to be the 6th largest online estate agent, and the 14th largest estate agent in the UK.
Doorsteps is notable for being founded by a teenager, Akshay Ruparelia from Harrow, who was still at school and sitting his A-Levels when the service went live.
Overall, Doorsteps' fees won't be beaten by any other nationwide agents and they have managed to maintain a sterling track-record, but they may be more suitable for the confident seller who requires less guidance by their estate agent, and who is willing to put in the work by taking things like photography into their own hands.
doorsteps.co.uk Fees & Features of Packages
£99 Package
£99.00
Up Front Flat Fee
---
Photography
Floorplans
For Sale Board
Viewings
EPC £72&nbsp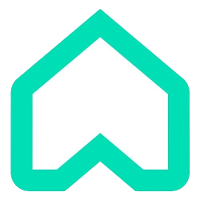 Rightmove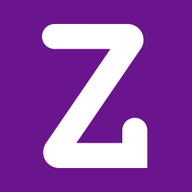 Zoopla

PrimeLocation
£199 Package
£199.00
Up Front Flat Fee
---
Photography
Floorplans
For Sale Board
Viewings
EPC £72&nbsp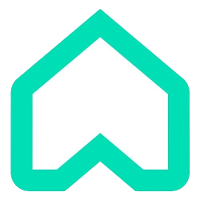 Rightmove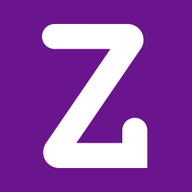 Zoopla

PrimeLocation
£599 Package
£599.00
Up Front Flat Fee
---
Photography
Floorplans
For Sale Board
Viewings £400&nbsp
Package Deal
EPC £72&nbsp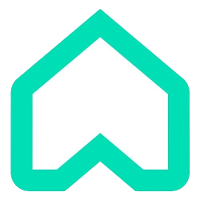 Rightmove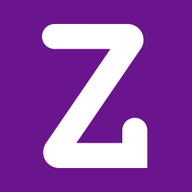 Zoopla

PrimeLocation
Doorsteps.co.uk now offers three packages: their standard £99 flat-fee offer, a more comprehensive £199 package, and their premium package with all the bells and whistles at £599. All will have your property listed on Rightmove, Zoopla, Primelocation as well as some other less-trafficked portals such as the Mail Online. They aim to have your property listed on the portals within 48 hours of receiving important materials like photography and floorplans.

The difference between the £99 and £199 packages is that the more comprehensive package includes professional photography, a 2D floorplan, and a full property description written for you. With the £99 package you must provide all of this on your own.

The £599 package confers all the benefits of the £199 package, but in addition provides premium listings for Rightmove and Zoopla, social media promotion of your property, and the For Sale sign, optional with the other packages at £60, is included in this package.

Also note that Doorsteps offers unlimited advertising time on the portals. So if you are concerned about your property taking its time to sell in a slow-moving market, this may make Doorsteps worthy of considerations.
doorsteps.co.uk Reviews
Doorsteps are well reviewed on allAgents and Trustpilot, rated 4 and 5 stars respectively. The founder of Doorsteps can also be found personally responding to each review on Trustpilot, which is a nice, personal touch.

The agent was previously rated 5 stars on allAgents, but their rating has since slipped just below the 4.5 mark necessary, now sitting at 4.4 / 5. Also note that many of the reviews on Trustpilot are written just after instruction, but before the property is sold, although reviewers are able to update their review if they are eventually dissatisfied.

Across the review profiles, reviewers are generally pleased with the promptness and communication of Doorsteps throughout the process, though not always. The 24/7 Text Service has several fans. Many reviewers also seem pleased that the properties go up within the 48 hours stated. For those who opt for the more expensive package, the photography and floorplans seem well received.

By far the most common pain-point is with Doorsteps' upselling to their clients, commonly their conveyancing service. One reviewer mentioned that they were still being pushed into using their conveyancing despite already agreeing to do so. It is worth noting that many of their negative reviews are not related to their main service directly, but actually with their optional conveyancing service.

Overall, 83% recommend Doorsteps on allAgents, but that rises to 91% when considering sellers only. In regards to Trustpilot, 95% review that as 'Great' or 'Excellent'.
Comparisons
Doorsteps is priced extremely competitively. You won't find a traditional estate agent able to match Doorsteps' fees, and amongst online estate agents, they are only matched by 99Home, who launched some time after Doorsteps.

If you want to compare Doorsteps and 99 home, you should see our dedicated comparison page here for more detail, but in brief, they offer the same base-line services for £99: a listing on the major property portals, while you supply the needed data, such as descriptions and photography. Given the input of each, it's not certain that one would be obviously better than the other, though Doorsteps likely has more name-recognition, if one believes that to influence a buyer.

In a like-for-like comparison, Doorsteps comes out well. Their £199 service offers many of the same aspects as considerably more expensive agents, including hybrid agents. From what we can tell, the main ingredient missing is accompanied viewings, which is usually an optional extra many won't take their agent up on. The photography with Doorsteps seems to be of a high standard, and it's not obvious that more expensive agents provide a higher standard of photography despite the price differential.
History
While studying for financial studies exams at in Sixth-Form, Ryparelia found his inspiration for the remarkably priced online estate agency when reading the autobiography of Ryanair CEO, Michael O'Leary.

"Michael had a fantastic aim and mission of 'delivering a product at an unbelievable price. Show people it works, and is real.'"

"Mr O'Leary began by selling flights for just £4.99 and his point was that if you can offer customers something at a price they just can't believe and you deliver what you say you will, you hook people in and your business will work," said Akshay in 2017.

Confirmation of the business model came when Ruparelia and Doorsteps sold their first house while he was still at school doing A-levels, and his business is now valued around £12m, all the while receiving accolades in allAgents and Trustpilot reviews. Doorsteps employs in the region of 20 "local agents" around the UK, all of them self-employed mums from professional backgrounds.

Ruparelia believes it's unnecessary to pay thousands to sell your home, and that high street estate agents have been getting away with overcharging for the service offered. "'I soon realised people have had enough of being ripped off by High Street agents in flash suits and cars charging them a fortune, but actually doing not a lot to sell their home."

In 2017, Doorsteps raised £395,000 of a £400,000 target on CrowdCube, an online investing platform based on crowdfunding, in exchange for just over 3% of the business. This year they returned for another round of funding, in which the investment sailed past the target of another £400,000.
Frequently Asked Questions
Last Updated: 19th September 2021