Overview
Brought to you by the same people that brought you easyJet
Well-reviewed on Trustpilot, but lacking on allAgents
One of the few online or hybrid agents to offer a package with a commission fee structure
easyProperty is part of the distinctive EasyGroup, best known as the group behind EasyJet. easyProperty's stated aims in this market are similar: they want to provide good value to the consumer.
easyProperty effectively offers one package in three different payment structures: Upfront Fee, Split Fee and No Sale, No Fee.
The agent boils down their process to seven easy steps:
Book a free valuation, in which their local representative will visit
Meet the agent at the time and date of your choosing.
Confirm your choice of package.
easyProperty will have your property photographed.
After listing, you manage viewing from your online dashboard, where you can receive feedback from viewiers.
Receive offers from buyers on the personal dashboard - easyProperty will help you secure the best price.
easyProperty handle the sales progression through to exchange and completion.
easyProperty Fees & Features of Packages
Upfront Fee
£795.00
Up Front Flat Fee
---
Photography
Floorplans
For Sale Board
Viewings £300&nbsp
Per Viewing
EPC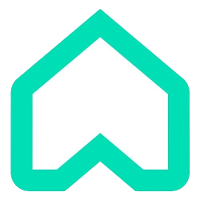 Rightmove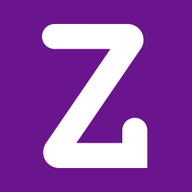 Zoopla

PrimeLocation
Split Fee
£395.00 initially £1290.00 total
---
Photography
Floorplans
For Sale Board
Viewings £300&nbsp
Per Viewing
EPC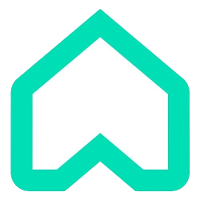 Rightmove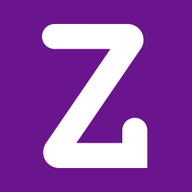 Zoopla

PrimeLocation
No Sale / No Fee
1.00%
of Sale Price
---
Photography
Floorplans
For Sale Board
Viewings £300&nbsp
Per Viewing
EPC £75&nbsp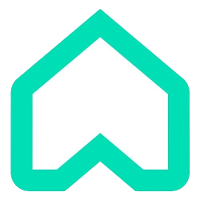 Rightmove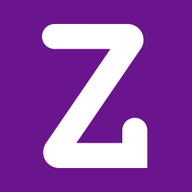 Zoopla

PrimeLocation
easyProperty's packages all offer the same services, with the only difference being the pricing structure, which are mostly self-explanatory.

First up, the Upfront Fee service is priced at £795 and includes photography, floorplans, a sale board and listings on both Rightmove and Zoopla. If you wish for easyProperty to host viewings on your behalf, it will cost £300. Every property is covered by one dedicated local expert who provides support from start to finish, so you shouldn't be passed from person to person during the course of selling your home. easyProperty rebuilt their online customer dashboard in 2019, through which vendors can handle viewings and offers, and feedback appears to be positive.

Their Split Fee model is exactly the same in terms of services rendered, but the overall prices is substantially more, at £395 up front plus £895 on completion: The completion fee of £895 is more than the total cost of upfront fee package by itself, so it's worth thinking carefully if you're confident your home is going to sell.

The No Sale, No Fee service offered is, again, the same in terms of services, but is a bit of a rarity for an online agent, as it charges a 1% commission, which is a fee structure much more popular with high street agents. One thing to note is that there's a minimum fee of £1,200, which means you will be paying greater than 1% should you property sell for less than £120,000.

In terms of extras, you'll find quite a few are on offer.

Star Marketing - For £275 you'll have a video trailer filmed for your property in addition to a Rightmove Premium Listing.
Rightmove Premium Listing - £75, a price considerably cheaper than most agents
Energy Performance Certificate - £75, which is about average for the industry. You would save about £15 doing this yourself.
Home Report - prices start at £300. These are a legal requirement in Scotland. £300 is a good price, but it's unclear what kind of property is covered in this range. It's not unusual to pay £500-£700 through solicitors and high street estate agents, so it may be worth shopping around once you receive a quote.
easyGroup's conveyancing and mortgage services, for which no price is provided, and you are requested to enquire
easyProperty Reviews
easyProperty maintain a profile labeled 'Excellent' on review website Trustpilot, with a rating of 4.6 out 5 over around 750 reviews. Within those reviews, 74% have rated them as "Excellent", 14% "Great", 1% "Average, 2% "Poor", and 9% "Bad". Distilling this down to good versus bad experiences, 88% have at least a good experience, and 11% have a poor or worse experience.

If you're wondering, this distribution is on the better end for an estate agent on Trustpilot.

However, they do not have any reviews on allAgents.co.uk, which is somewhat unusual for well-known online agents. This could in some way be explained by easyProperty's relatively small market share, currently standing at about half a percent, combined with diligent review collecting from the customers they do have.

Looking over easyProperty's body of reviews, their negative reviews are fairly in depth, but the vast majority are fairly old, indicating that service has likely improved since some low points in 2017. To easyProperty's credit, they always reply to the negative reviews. Common pain points appear to have been with inaccurate floorplans being uploaded, and miscommunication with local agents, which is likely area dependent.

In late 2019 and 2020, they have had a run of stellar reviews which highlight their agents' helpfulness and professionalism (some during lockdown), and the user-friendliness of their online system.
Comparisons
easyProperty's Upfront Fee package is competitively priced, and, by our analysis, 5th least-expensive out of 19 packages which offer the same services.

Their Split Fee package, however is one of the more expensive packages, and you will find similar offerings from Urban or SellMyHome.co.uk are at least £300 lighter on the wallet.

Their commission structure is fairly unusual among online estate agents. However, being a commission, just like a high street, it is not necessarily the most cost-effective, at 1%. For the average home in the UK, at around £230,000, you would be paying easyProperty £2,300. If your property isn't going to fetch that much, you still might not be getting a great deal, as there's a minimum fee of £1,200 with this package. Of course, 1% is still a very good rate in comparison to most high-street agents.
History
easyProperty launched in 2014 at the Natural History Museum's "dinosaur" hall, as they signaled their intention to consign high street estate agents to the same fate.
It's fair to say easyProperty have not experienced the growth their business would have wanted, and have went through several periods of differing fee structures, and at one point allowed their local experts to set their own prices as they saw fit.

In late 2019, easyProperty was relaunched under the stewardship of David Brierley, who operates the property marketing business 'Evolve'. Since then easyProperty has moved to a more 'hybrid' model, with a focus on local experts.
Frequently Asked Questions
Last Updated: 20th September 2023