Overview
Bettermove are quite different from a traditional estate agent, and even most other online estate agents. They encourage customers to think of them more as property brokers than estate agents. They act as a middleman who matches up a willing seller, yourself, to a motivated and pre-approved buyer.

Bettermove will effectively sell your house for 'free'. You come to an agreement with Bettermove over what selling price you would be happy to fetch, and you should expect to receive this amount. Once Bettermove locate a buyer, any amount negotiated above and beyond the figure agreed with yourself is the profit margin. Additionally, they will pay the seller's legal fees from the excess sum, i.e. there will be no expenses for the seller at all.

Bettermove will never ask you to enter into an agreement longer than a month.

Bettermove changed ownership in February 2019 and changed their pricing structure dramatically at that point. Previous to their 'excess' model, they used to charge £1,000 upfront, and at one point, appeared to operate a 'pay monthly' service. If you see reviews or other sources referring to these pricing structures, it may be best to discount them.

The agent is also a voluntary member of the UK's largest property redress scheme, the Property Ombudsman Scheme (TPOS).
Bettermove Fees & Features of Packages
Free / Excess
£0.00
Up Front Flat Fee
---
Photography
Floorplans
For Sale Board
Viewings
EPC £96&nbsp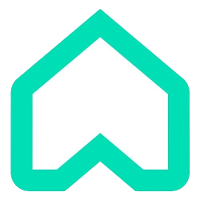 Rightmove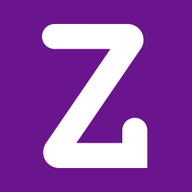 Zoopla

PrimeLocation
As mentioned, Bettermove will incur no costs on you to sell your home. When you're comparing against traditional estate agents who are likely charging you in the thousands via commission, that might not be a bad offer. They generally aim to sell your home within 30 days, by leveraging their network of pre-approved buyers and investors. They will agree with you a price that you're happy to receive, and if they manage to sell it for more than that amount, they keep the profit.
Bettermove Reviews
Bettermove are rated 4 stars on both allAgents and TrustPilot, with the latter displaying around 4x as many reviews.

However, please note that many reviews we encountered refer to Bettermove's old model, which involved a cost of £1000 to sell. The company changed hands and became a fee-free agency in February 2019, so those reviews are generally quite out of date, and may be worth discounting due to their lack of relevancy. As always, we recommend inspecting their body of reviews thoroughly before making and purchasing decision.
Comparisons
Bettermove's business model is the same as SOLD.co.uk's, where they both take the excess of any price negotiated higher than the selling price agreed with you. They are both rated remarkably similarly on allAgents and Trustpilot, but SOLD.co.uk are listing over double the amount of properties as Bettermove.

Also worth comparing is Strike Estate Agency, who will also sell your home for free if you live in the North of England. Their model is different, in that they will still sell your home for free, but they make money on referrals from other services, for example mortgage advice and removals, or upgrades to listings, e.g., premium listings or hosted house viewings. For a more detailed comparison, please see here: Bettermove vs Strike.
Frequently Asked Questions
What if my property does not sell within 30 days?
A Bettermove aim to only take on properties that they are comfortable selling to their investor network, and they they have the confidence in selling within 30 days. As such, they believe it is unlikely your property won't sell within 30 days, but should that be the case, you are free to walk away no strings attached. You will also have the option to extend marketing for another 30 days in this situation.
Is Bettermove on Rightmove?
A Yes, Bettermove markets properties on Rightmove.
Is Bettrmove on Zoopla?
A Yes, Bettermove markets properties on Zoopla (and PrimeLocation).
Do Bettermove prove a "For Sale" board?
A No, Bettermove does not provide For Sale boards.

On their website, they state they believe For Sale boards to be "old hat", and eschew them for more modern, proactive approaches.
Can I use another agent alongside Bettermove?
A No, Bettermove insists on sole marketing. However, their term is only for 30 days, so this is not nearly as restrictive as with other agents.
Last Updated: 20th September 2023