Overview
SOLD.co.uk differentiates itself from traditional high-street estate agents and other online estate agents by offering to sell your home for free. The way they do this is by eschewing fixed-fee and commission structures, and instead coming to an agreement on the price you would like to achieve. After this, you will retain 100% of the sale up to that agreed upon price, but should your house sell for more than expected, SOLD.co.uk retain the excess.

SOLD.co.uk claims to market properties at realistic prices, and works with a large network of pre-qualified property buyers to facilitate sales, leading to their claim that they sell faster than any estate agent in the UK.

SOLD.co.uk also provides a sales progression service, aiming to ensure that the sales process is managed efficiently, and that the sale is completed as quickly as possible. A dedicated sales progression expert will be on hand to assist the seller throughout the process, and ensure that everything runs smoothly. Furthermore, the company also provides advice and guidance to sellers who have struggled to sell in the past, helping them to identify and rectify any issues that may be preventing a sale.

Professional photography and floorplans are provided. The only additional costs this online agent thinks you'll need to be concerned about are removal costs and an Energy Performance Certificate (EPC).

As mentioned, SOLD.co.uk operates on a performance-based model, meaning that they only make money if they beat the asking price agreed with you. They argue this makes them more proactive than traditional estate agents.

In conclusion, SOLD.co.uk offers an innovative and cost-effective alternative to traditional estate agents, providing a variety of services tailored to the needs of each individual seller. They're a rather prominent online estate agent, are fairly well-reviewed, cover the largest property portals, and with no hidden fees and a variety of routes to sale, it's fair to say SOLD.co.uk provide an interesting offer to sellers open to a different way of selling their home.
SOLD.CO.UK Fees & Features of Packages
Free / Excess
£0.00
Up Front Flat Fee
---
Photography
Floorplans
For Sale Board
Viewings
EPC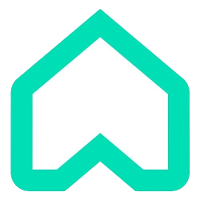 Rightmove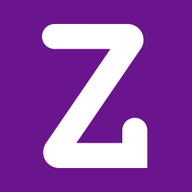 Zoopla

PrimeLocation
SOLD.CO.UK Reviews
SOLD.co.uk is a reasonably well-reviewed online estate agent, though they lack the volume of some of their larger competitors like YOPA or Strike.

We found it hard to summarize both the positive and negative reviews -- which is often a good sign -- and would encourage (as with any agent!) that prospective sellers view their review profiles themselves before making a commitment.
Comparisons
If SOLD.co.uk's model appeals to you, the most obvious comparison to make is with Bettermove, who operate the same model where the agent claims the excess of agreed price.

Strike should also be considered, as they will also sell your house for free.
Frequently Asked Questions
Last Updated: 21st November 2023