Overview
Quicklister, operated by estate agent Cocoon, offers to let you list your property on the UK's largest property portals including Rightmove and Zoopla, for only £89.

Quicklister markets itself as more as an advertising and remote support service nationwide, rather than considering themselves as agents, but they do offer professional photography if needed.
Quicklister Fees & Features of Packages
Standard
£89.00
Up Front Flat Fee
---
Photography £149&nbsp
Floorplans £89&nbsp
For Sale Board £35&nbsp
Viewings
EPC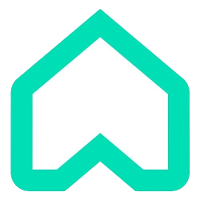 Rightmove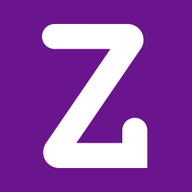 Zoopla

PrimeLocation
Quicklister's service is very much focused on being a way of listing your property on Rightmove and Zoopla. If that's really all you want, then Quicklister may well be the choice for you.

At £89 inc. VAT up front, it is the least expensive agent that isn't free (see the comparison section below).

Despite their positioning as a listing service, they do also offer to provide professional photography at an additional cost, which comes in at £149. They will also provide a "For Sale" board for £35, and floor plans, for £89.

They do not provide a hosted viewing service. If you're not interested in hosting your own viewings, then Quicklister is not the agent for you. From what we can tell, you will also need to arrange your own EPC, but this isn't too arduous a task anyway.
Quicklister Reviews
Quicklister is yet to build a review profile on Trustpilot or allAgents.
Despite showing images of Trustpilot reviews on their website, suggesting a 4.5 star rating, Quicklister's review profile is empty there, with 0 reviews. We suspect they are referring to their parent company, Cocoon Estate Agent's reviews, which can be found here. While we consider these two independent agents, with Cocoon being a more traditional estate agent, the service provided by Cocoon is probably fairly instructive of the performance you can expect with Quicklister.co.uk.
Comparisons
If you're interested in Quicklister, you may also be interested in 99Home, a similarly priced online estate agent who will sell your property for £10 more, but with a more established background. Doorsteps is also a prominent figure if you're looking to keep costs as low as possible, although their least expensive package is £195 as of February 2022.

Strike is also well worth considering, depending on whether they're available in your area. They are a very popular online estate agent, boasting a huge and positive review profile, and they will sell your home for completely free.

All of the above agents are more established with significant review profiles, but of course, that doesn't necessarily mean they will be better for you.
Frequently Asked Questions
Last Updated: 1st February 2022