In a tweet made yesterday, Purplebricks founder and CEO Michael Bruce stated that they will do what they can to help Emoov customers and ensure that they're not left out of pocket.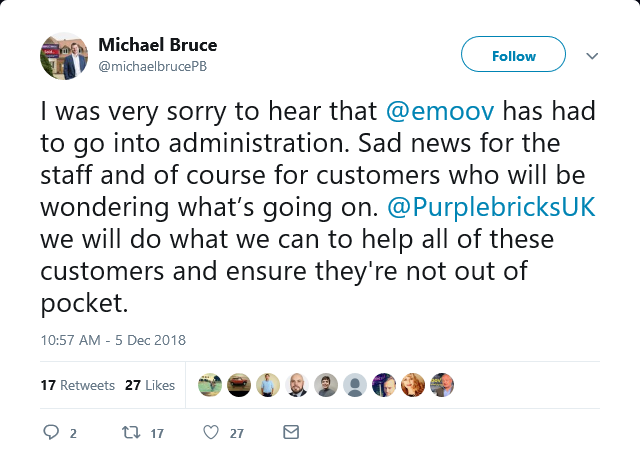 It is likely that such a move could be seen to be limiting any potential damage to the wider reputation of online estate agents that the collapse of one of the larger firms could have.
At the moment there is nothing but speculation as to the form of the help that Purplebricks could provide. Emoov seeked a pre-pack administration but could not find a buyer.
The tweet reads as below:
I was very sorry to hear that @emoov has had to go into administration. Sad news for the staff and of course for customers who will be wondering what's going on. @PurplebricksUK we will do what we can to help all of these customers and ensure they're not out of pocket.